0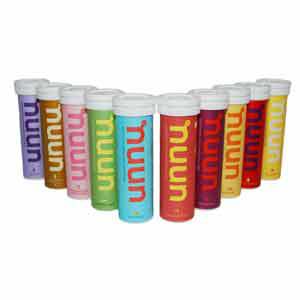 I'm very excited that I was accepted as Nuun Ambassador for next year! I started using Nuun a few years ago when I someone gave me some to add to my water to help rehydrate after a race I had done. If you aren't familiar with Nuun- they are these drink tabs that you add to water that enhance it with electrolytes to help keep you hydrated. They don't have all the additives or high sugar content like Gatorade or other sports/energy drinks.  That's what I liked about them to begin with – they don't have all of that crap added to it. I also like that the tabs don't overpower my water with a sugary, sweet taste.
Here's some more info from the Nuun product page.
What does being an ambassador mean?
To be on Team Nuun, you need to be passionate about staying hydrated, no matter the activity or sport.  I applied and was just notified that I'm on the 2015 team! I'm excited and happy to help spread the word about Nuun.  So stay tuned throughout the year, as I share info, pictures and resources about hydration and Nuun!