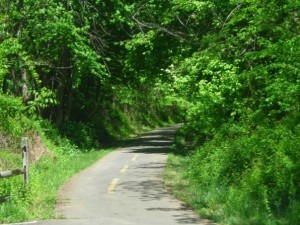 I wanted to get a run in early because it's supposed to be highs in the 90s today.  I headed out and one of my neighbors told me about this cut through that will take me directly on the trail.  I have lived in my neighborhood for 11 years and never knew about this — I am excited. I know i have mentioned that I wouldn't take the trail solo if I didn't have to but there were a ton of people on the trail this morning so I felt it was ok.  I did about 3 miles. It wasn't my best run but I did it. It was so hot and I didn't have any water with me. I think if I did, I would have held out a bit longer.  I have a waist belt that holds a bottle of water so maybe I will try that out.
Nate and Grant's party was a success. Those boys love hanging out with each other and the rest of the boys were great. It still is draining having to host that sort of thing even when you are sharing the job with someone else.  We then headed home and then had a friend's 40th birthday party celebration to attend. The kids had one of their favorite babysitters and we headed out for a lovely evening with friends.  I have been eating non-stop so I am not looking forward to hitting the scale tomorrow morning. I am lucky I am not a drinker — the combo of drinking and the food — would be a disaster this weekend.
Today is busy too. I have lunch plans with some friends, then Nate and his pals are headed to the park to play a game of pickup football. I just want to rest!
hope you are enjoying your Sunday!