A man's worth is measured by how he parents his children. What he gives them, what he keeps away from them, the lessons he teaches and the lessons he allows them to learn on their own. ~Lisa Rogers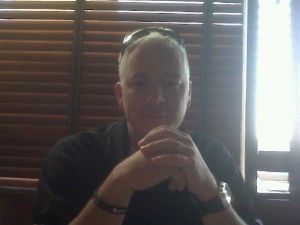 I wanted to reflect for a min about father's day and how that day has become more meaningful to me. A few years ago I was not sure what the heck was going to become of my family's future. We were just starting to realize what we were dealing with: colon cancer. Although I certainly didn't dwell on the what could happen scenarios, I can look back now and realize how lucky my family is.
Scott is a wonderful, caring person who sees the world at times with such wonderful childlike eyes. It is a quality that I lack so finding a ying to my yang was perfect.  He is a wonderful father who is sharing in the raising the 2 amazing kids we created. They have so many great qualities that without question come from him. Having watched end of school year transitions with both Nate and Hannah this past week, I see those qualities coming out loud and clear.  Scott is a great father. He shows sensitivity, strength, courage, humor and seriousness – all qualities that shine through when needed. He would give up anything for those kids – he knows it and more importantly, they know it.
I didn't grow up living with my dad. My parent's divorced when I was around 3 and my dad lived in another state for as long as I can remember. It is something that really did affect me long term. I remember moments where I wished I could do something with my dad – but he wasn't around. We talked every Sunday and when he lived close, we saw each other regularly. Once he moved to California though, it was more like once or twice a year. That really isn't much time to forge a meaningful father/daughter relationship. I am not blaming – it is what it is and I am who I am now because of all my past experiences.  I am just happy that my kids don't have to adjust to that sort of life, like I did.
Father's teach their kids so many things. Things that are just not in my nature to even think about and for that, I am thankful. Here's to many many many more Father's Days!