Archive for
July 7, 2010
0
A few items to share:
Today's PSA: Exercise with caution in today's inferno
It's been so darn hot the past week or so in the DC area and East Coast.  Make sure you are paying attention to tips and advice about exercising in this sort of heat. It tends to sneak up on you and by then you are screwed…
DC Schools to Discontinue Flavored Milk
This is Great news. If more schools and other places that cater to our children make changes like this, think of the impact we could have!
Some experts argue that the empty calories from sugar cause behavorial problems in school and prime children for health problems ranging from tooth decay to obesity and early onset of diabetes. Flavored milks also cause a drain on school food budgets because they are more expensive than plain milk. But the dairy industry has fought hard to keep flavored milk in school, fearing that children would drink less milk if it did not contain the added sugar.
0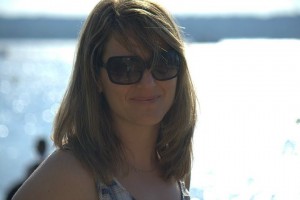 A week off is great in so many ways for me. Although I can totally see how it's easy to slide back into old routines with sleeping because I so didn't want to get up this AM. I got up an hour later than normal and at first – talked myself out of doing any sort of exercise..but as I was walking from my bed I walked directly to my workout clothes got them on, brushed my teeth, downed a glass of water, grabbed my Ipod and HR monitor – said mornin' to Scotty – and headed outside. No hesitations, no questioning — I went for a run.  I knew that if I skipped the run this AM – I would be mad and guilty later today and since it's been like 103 here in the DC area, I would find a lot of reasons to not workout later!
So I posted a bunch of pictures that Scott and I took this past weekend at the Gaylord National resort. Some of them were of me and it brought me to some realizations. It takes a while for your mind to catch up with the reality. When I look at the pics of me – what do I focus on – in my mind, all I see is that I look chunky which in turn bums me out. I work so hard and I still don't look like I think I should look. It's very discouraging and everyone around me tells me I am crazy. Maybe I am, who knows. I am hard on myself, I know but if I'm not than who will be?
Also, I ran into someone I know while we were at National Harbor. As I was walking away, I thought to myself, I hope I didn't disappoint her with how I look. She knows how hard I work out –If you stop and think about that – that is downright sad. I have a lot more work to do on myself…
Starting with being kinder to myself