Archive for
December 9, 2010
0
How would you like a trainer like this????
(This has some profanity, so please use caution when viewing)

1
Aretha Franklin 'battling cancer'
Cancer does not know whether someone is famous or they are your average joe —
Aretha Franklin has been diagnosed with pancreatic cancer, according to reports. Last month, the Queen of Soul canceled all public appearances due to an unspecified illness, and on 2 December underwent surgery in Detroit. The operation was "highly successful", the singer's spokesperson said, but her family is reportedly "very concerned".

"God is still in control," Franklin said after last week's surgery. The 68-year-old singer's condition has been the subject of speculation since she announced she was clearing her calendar "at the insistence" of doctors. Earlier this summer, Franklin suffered a serious fall in which she broke two ribs, and she also had a brief stay in hospital in early November.

Sources close to the singer, including a family member, revealed the pancreatic cancer diagnosis to the Detroit News and the city's Fox 2 News. She is doing "OK", her relative said, although this is among the most serious forms of cancer. Those diagnosed with pancreatic cancer have about a 6% chance of living five years. Apple CEO Steve Jobs and US supreme court justice Ruth Bader Ginsburg are both survivors of the disease.
0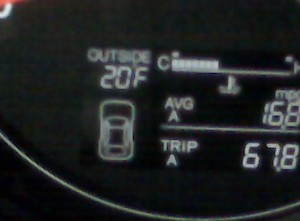 Yes that says 20′ F outside and yes it was 530A — 2 combos that are just not that ideal when you enter the training building to find out you are indeed running 1/2m outside as part of the workout. I have yet to see someone leave once they find out but I am sure that there are many that consider it!
warmupx2
tuck jumps
back lunges
high knees
straight leg dead lifts
corex2
platoons
hip thrusters
6in flutters
general stretching
50 push-ups
WOD
50′s
135lb deadlifts
20lb db push press
20lb power clean
50's
wall ball squats
1/2m run
wall ball squats