Archive for
April 25, 2011
0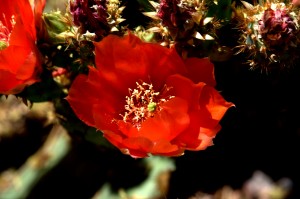 I'm back from vacation. I firmly believe unplugging from your life and going on vacation is good for your soul.  If it's a good place, it really can reignite and re inspire you — I needed it.
Today's workout was 'ARNIE'
Los Angeles County Fire Fighter Specialist Arnaldo "Arnie" Quinones, 34, was killed in the line of duty on Sunday, August 30, 2009 during the Station Fire. His emergency response vehicle went over the side of the road and fell 800 feet into a steep canyon during fire suppression activities protecting Camp 16 outside the City of Palmdale, CA. He is survived by his wife Lori and daughter Sophia Grace, born three weeks after his death.
Warmup
1 lap run
10 Air Squats
10 Push Ups
10 Pass Thrus
5 Pull Ups
Skill
TGU's (turkish get ups)
WOD
21 TGU (left)
50 KB Swings 35lb
21 OH Squats (Left)
50 KB Swings 35lb
21 OH Squats (Right)
50 KB Swings 35lb
21 TGU (right)
time: 23:24