Archive for
May 24, 2011
0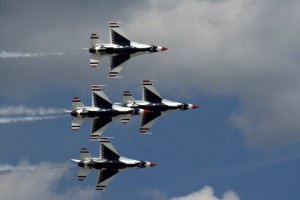 By 1p yesterday, I was wiped out. The Fran workout yesterday may be a quick one – but it takes you down. There have been a few WODs recently that totally wiped me out and by mid day, all i wanted to do was crawl into bed.
For today's skill we worked on gymnastics and rings. One of the athletes, Gerald, said 'who would have thought we would be doing this at 6a this morning?'. And that right there is one of the things I love about CrossFit. It is like being on a playground as a kid. Reliving those times when you just hung out and played around at the local playground for hours and hours — we are older now so hours and hours is ONE HOUR or so –but for me, it's the same feeling.
Today's workout seemed fun at first glance — Double Unders and Sit ups. Piece of cake — but this is CrossFit. Nothing worth anything comes easy unfortunately.
Warmup
800m run
—
x3
5 Cobras
5 Pass Thrus
5 OHS
5 Good Mornings
Skill
Inverted rings
skin the cat
WOD
2m Double Unders
2m Sit ups
90s Double Unders
90s Sit ups
1m Double Unders
1m Sit ups
30s Double Unders
30s Sit ups
total: 236
So — Double Unders. With this WOD, you only count DUs –so if you cant do them, you cant get any #s and if you do attempts, they don't count either. So thankfully I am getting better at doing them even though my form is all wonky. I am hoping that once I am comfortable with just doing them – modifications to my form can come next and easier. Let's keep our fingers crossed! I am just so happy that I can even do DUs…
I have also been making a point of doing a few hand stands off the wall before I leave CFI to practice. I can totally see an improvement in my overall form and can even do a few seconds regularly off the wall into a real handstand! Whoo hoo.