Archive for
August 8, 2011
0
Thought this story may be interesting to some of my fellow parents:
The bad economy's upside? Great coupons.
The good news about the bad economic news? Prolonged economic misery has created a heyday for bargains. Coupons are better. Maybe the best they'll ever be.

Scouring for deals is nothing new. It's been the American family norm for decades, and it only intensified recently as the economy nose-dived. What's different now is that years of financial troubled times have provided the coupon industry the opportunity to grow and improve.
0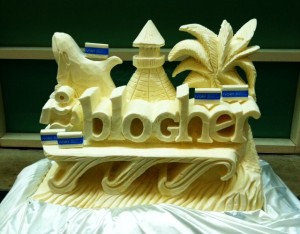 Traveling while you are sick sucks. I started getting sick on Tuesday, was not much better on Weds, and by Thursday – getting on a plane was the last thing I wanted to do. But I did .. and got in to San Diego early afternoon and hung out for a bit and realized that I felt worse. I was in bed by late afternoon and did not get up until the next morning to head to Blogher 2011.
I'm back now — with no voice and hacking up a lung from the remnants of whatever bug this is but it was a great trip, a great event and I met some of the most inspiring women. I am working on a recap post of my experience and will share some things I learned, some people I met, and some thoughts I formed while attending.
I was able to meet up with a fellow CrossFitter @Gympressions from New York City via Twitter– Check out her blog! We met around the Marina area and went for a run, then ran a ton of stairs and ended our workout with situps. It was fun to meet someone who loves CrossFit as much as I do and once again, I find that fellow CF athletes are super nice.
Back to life though -and I got up and headed for my normal Monday workout at CrossFit Impavidus.
Warmup
25 DUs
10 Hollow Rocks
10 Air Squats
10 Push Ups
3 5s L-Sits
Skill
Ring Dips
WOD
800m run
7 rounds
10lb Wall Ball
10 Ring Dips
800m run
time: 19:06
Remember, I was hacking up a lung while I was running so my time was not my best but after a few days off my routine, I think its respectable.