Let's talk about something — excuses!
Let's talk about something — excuses! Why do people have so many excuses about why they aren't working on their fitness and health? I am creating a Whole Life Challenge at my CrossFit box and if athletes don't want to do it –no big deal. No pressure –  you make changes when you are ready to. But the few athletes who told me outright they joined CrossFit to drop weight because they have been working out hard and haven't seen any results are the ones that get under my skin. YOU AREN'T SEEING CHANGES BECAUSE YOU HAVEN'T CHANGED THE WAY YOU EAT!
Look at the proof: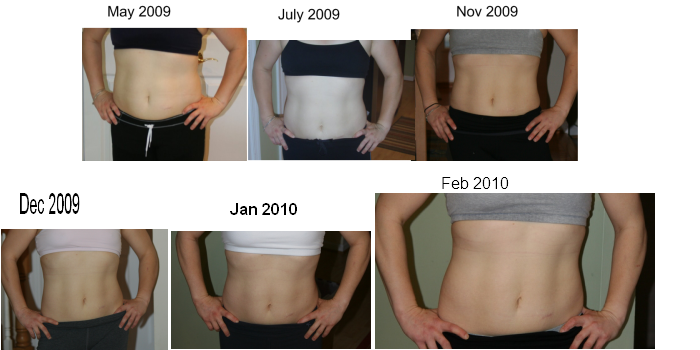 I was working out hard for over a year when the pic at the top Left was taken — and it wasn't until I changed my diet in July that you saw a real change in my midsection. You can't deny it when you look at the pics!
Food for thought for today….
Let's talk about my fun workout this AM:
Warmup
800m run
2x—
10 Push Ups
20 Jumping Jacks
5 OHS with 45lb bar
5 Kick to Handstands
Skill
Ring Work
WOD
12m AMRAP
20 Double Under (60 singles)
100m Sprint (not run…sprint)
5 Pull Ups (attempt dead hang till you bonk, then scale if needed)
I did pure dead hangs and did Single Jump Ropes because it's not a skill time, its a go all out time!
total: 6+8jump rope reps
Now, no excuses — get it done and make good healthy choices today! You owe it to yourself and you deserve it.

Didn't find any related posts :(