Archive for
May 7, 2012
1
When patterns are broken, new worlds emerge.
~Tuli Kupferberg~
It's never too late – in fiction or in life – to revise.
~Nancy Thayer~
It is not the strongest of the species that survive, nor the most intelligent, but the one most responsive to change.
~Charles Darwin~
Things do not change; we change.
~Henry David Thoreau~
If you want to change your life, change your mind.
~T.~
Progress is impossible without change, and those who cannot change their minds cannot change anything.
~George Bernard Shaw~
He who cannot change the very fabric of his thought will never be able to change reality.
~Anwar Sadat~
The most significant change in a person's life is a change of attitude. Right attitudes produce right actions.
~Willam J. Johnston~
1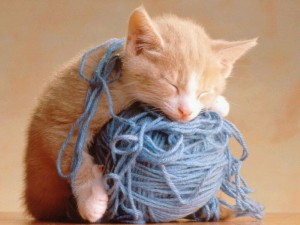 I was beyond tired this morning, so I took a rest day. Gasp! Horror! You have to learn to listen to your body after all this time — and that's what I did. I may go tonite if it works out.
I had a really great weekend hanging with people who love CrossFit as much as I do however, I had no down time, lots of commuting, noise, action. It was exhausting –and then I had to workout yesterday after seeing all the displays of amazing-ness so I did a WOD yesterday with my pals. I am officially tuckered out!
I have a bunch of planning to do this week — My brother is getting married in less than a month, so we are all heading out to SFran for a week of family time.  Also, with the school year coming to a close, CAMPS need to be scheduled. I am way behind in doing this — so this week will be the week that gets done. It never ends — there is always something that needs to be taken care of, and most of it is in my head. I need to learn to organize it all.
Here's an Obsessive- Compulsive's Guide: Top 12 Organizing Tips, Plus Resources if you also need some help like me!! I wish there was a fairy that lived in my house that just did all the chores without me even asking — one can dream.
I didn't have my good camera for the Mid-Atlantic Regionals because I was pretty busy volunteering but I did take some pretty decent pics — visit my Facebook page to see them. Now it's time to focus on my day job —