Archive for
June 29, 2012
0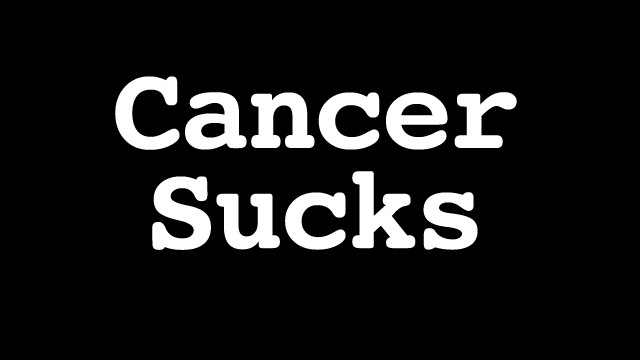 Something about reading about Andy Whitfield and his battle with cancer again brought up some serious emotions yesterday. I feel so much empathy towards his wife and having to go on day after day having lost the love of her life at such a young age. Although Scott is thriving, I had to grasp the reality of it and the possibility of losing him and what that would be like for me and my kids.  I still think about it to some extent regularly.
We are too young to have to come to grips with that reality — we aren't supposed to think about that sort of stuff. Our kids are still young, learning, needing their parents to guide them.   And for the most part, we are living our lives beyond cancer but it creeps up in the littlest things sometimes. A story about someone's battle, a death, a family struggling with their treatment — it's hard to predict what triggers it for me but when it gets ignited, my heart gets heavy and sobbing is inevitable. I was up past midnight last night, sobbing. I am sure it's part of the post trauma stress that I hear about. I don't think I have ever really sat down, alone in my thoughts and felt the heaviness of what we went through.
Scott and I are go getters — we just head into the storm and deal. It's not like we had any sort of choice anyways. We have kids, we have a life, we are young and the world is our oyster! I was thinking about when we got the diagnosis, there was not really more than a moment that we doubted that he was going to beat it. It just was the answer — and I am sure that every family dealing with it adopts that fighting spirit.   And I am thankful every day that he has beaten it — next year (summer 2013) will be 5 years cancer free and we can breathe a sigh of relief because they call that cured from the colon cancer. Of course all the other after effects aren't going away but those are minor compared to having my Scotty here and healthy.
Anyway, just wanted to get that off my chest. Having to even think about losing someone you love is heavy and it is not something that leaves you. But when you actually lose that someone — man, heavy doesn't even begin to describe it. I feel for all of those people – and know a few in my own circle of friends and I make sure to  mention it from time to time to let them know I don't forget.
My workout today was just what I needed to work out some of what was going on in my headspace —
warmup
800m run
Agility
DROMS
skill
Pull Ups
wod
12m AMRAP
8 box jumps
6 push ups
8 push ups
total=8+4