Archive for
July 5, 2012
2
Why Doctors And Patients Talk Around Our Growing Waistlines
Many patients say their doctors don't spend enough time, if any, talking with them about losing weight. But doctors often complain that when they do bring up the issue, nothing changes.
Lisa Flowers says weight is something she wishes her doctor would address more directly. At 47, Flowers stands 5 foot 7 and weighs nearly 300 pounds. She wasn't always obese. But after she had a baby five years ago and moved from Washington, D.C., to Delaware, she says her workout and eating habits got off track.
Flowers says she's brought up her weight with her doctor, but the topic is "kind of avoided, almost as if he's uncomfortable."
"It's sort of a beating around the bush kind of thing," she says.
Her doctor, on the other hand, insists that he and Flowers have discussed her weight and strategies to help her shed pounds. But that's not clear in Flowers' medical chart.
What is clear, says Yale University psychologist Rebecca Puhl, is that this kind of disconnect between doctors and patients is all too common. Puhl says just one-third of doctors surveyed say they talk with patients about losing weight. That means two-thirds don't.
0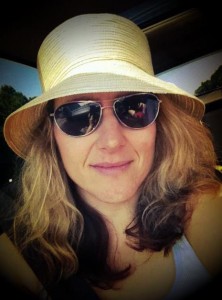 Yesterday was a great day. Spent it by working out in the AM, and spending the afternoon with good friends by the pool with the kids. Life in the USA doesn't get much better than that!
We have been watching So You Think You Can Dance lately with the kids. Nate has always been interested in dancing and both the kiddos love to watch that show. Last night we decided to watch some classic movie scenes to introduce the masters to the kids. We watched two scenes from one of my favorite movies: Singin' In the Rain —
Gene Kelly – Fred Astaire…they just don't have dancers like that anymore. They were just embodied grace, talent and grace.
I also had the kids watch Fred Astaire and Gene Kelly together: http://youtu.be/SBo2XjlgO9M
Today's wod was a good one for me. I felt strong!
Warmup
1 lap jog
mobility
Skill
hang clean
WOD
12 Min AMRAP
3 Hang Power Cleans 115/75 lbs
6 Push-ups
9 Squats
rounds: 13