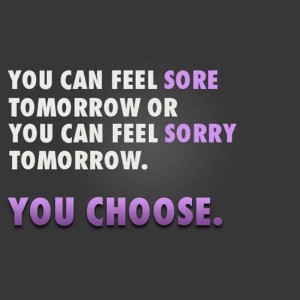 If you have read my blog and the many others out there that talk about Paleo eating –you know that Exercise is not really the key in getting you thin. It's really a very small part of getting you thinner — your diet is the key. We all have met people who work out all the time and they don't appear to have a handle on weight loss. It's the kind of thing that you stop and say hmm — and it makes you question what we all have been taught. But the truth is you cant out run a bad diet. You cant out-exercise, poor nutrition.
Here's a NYT article by Gary Taubes posted a few years ago. Read it, you will be glad you did!
Why most of us believe that exercise makes us thinner—and why we're wrong.
This article does not say to quit exercise — there are a ton of reasons to make sure you are fit and active.
This is not to say that there aren't excellent reasons to be physically active, as these reports invariably point out. We might just enjoy exercise. We may increase our overall fitness; we may live longer, perhaps by reducing our risk of heart disease or diabetes; we'll probably feel better about ourselves. (Of course, this may be purely a cultural phenomenon. It's hard to imagine that the French, for instance, would improve their self-esteem by spending more time at the gym.) But there's no reason to think that we will lose any significant amount of weight, and little reason to think we will prevent ourselves from gaining it.
Warmup
DROM
Drills
1 lap jog
Relays
Skill 
Press Series
WOD
1,1,1,1,1 Shoulder Press
3,3,3,3,3 Push Press
5,5,5,5,5 Push Jerk
I went up to 105 — but my shoulder tweak is still hurting so I went back down to 100#. Im stoked that I could clean it, let alone push jerk it! Whoo hoo!