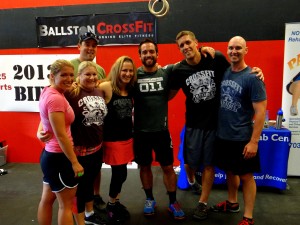 Rich Froning at CrossFit Ballston – No Greater Sacrifice Event
Had such a great time yesterday working out with the CrossFit community to help a good cause and got to meet the fittest man on Earth — on CrossFit Earth: Rich Froning! Really nice guy, down to earth, humble and of course adorable.
Here are the pics I took from yesterday: My pics of Ballston #CrossFit event with @richfroning ow.ly/ePhJz.  So stoked to be a part of this community — nice people who take care of themselves and others!
Rock on!