Veteran's Day 2012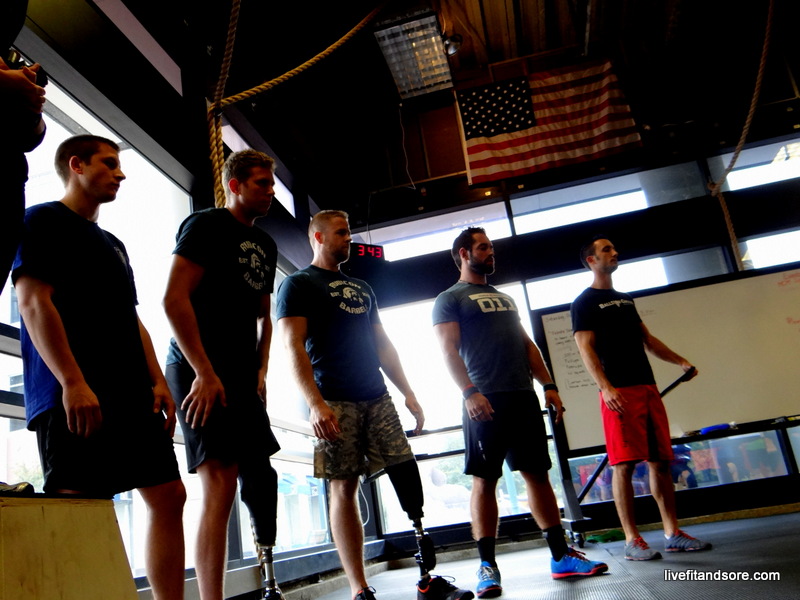 Today is Veteran's Day –well its the day we celebrate it nationally and many Gov't and other businesses are closed. My office is open so I will be headed into work shortly. This long weekend is all about honoring the brave men and women and their families who give so much.
Saturday, I was so happy to be able to attend the Wounded Warrior Games at CrossFit Rubicon. To read a first hand account of this awesome event check out Jason's blog. He's one of the the amazing athletes that competed: Jason Sturm.  He's also featured in the photo above, closest to Rich Froning – winner of the 2011 & 2012 CrossFit Games.  He's an amazing person too, full of humor, sarcasm and tough mettle. Just like I like em!
Thank you to all Veterans for your bravery, courage, loyalty and service to our country. I can not say how much I appreciate and honor what you give of yourself enough – you and your families are the truest definition of heroes and should be honored daily, hourly, and by the minute.