Earning Thanksgiving
Lots going on this week –the obvious, Turkey Day! I hope you all have great plans filled with great company and even better food. Life is about living and deciding when it's a good time to indulge. I firmly believe for me, Thanksgiving is the right day to have good food — Paleo or not. I do have to admit though, since my son is gluten free — we will be creating a gluten free pumpkin pie and gluten free stuffing so it's not going to all go to hell.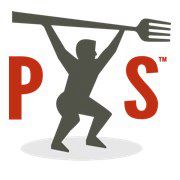 I have begun doing some social media consulting work with Power Supply, a Paleo meal delivery company in the DC Metro area.  Its a great concept and I started the delivery before I had started working with them, so I was a customer first. The meals are really good –although I do keep some salt and pepper at my desk because you do have to add in some seasoning from time to time. I think they do that on purpose because of the large number of people they have to serve and all the different taste palates.  Anyway, you will see my talk about them from time to time –and share what my meals look and taste like. If I didn't believe in them, I wouldn't be helping them so you know it's genuine feedback. I also find that it really helps me stay on track with eating well — I am so busy that sometimes I get home at 8p and am starving – these meals take a minute or two to heat up and they are as good as homemade.
They are also a great group of folks working there — locally owned and they truly believe in what they are doing!
I had no idea what to expect from today's workout and almost hit the snooze one too many times – but my get up and go voice pushed me to do just that and as usual, I am happy I went.
warmup
600m jog
bear crawl
frog jump
inch worms
crab walk
handstand box walk
pass thrus
OH Squats
Front Squats
Hand Mobility
Skill
Thruster
WOD
7 rounds
12 Thrusters (53)
10 sit ups
100m run with 25# plate
time: 17:14 
This one sucked — big time but I got through it and feel better now that it's over!!