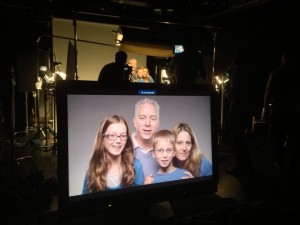 Yesterday was such a re-inspiring day for me. Being able to be a part of the Chris4Life Colon Cancer Foundation PSA filming with Scott and the kiddos was amazing and gives us an opportunity to do our part to help more people become aware of the signs and symptoms so they can get checked.
It will be out during March – Colon Cancer Awareness Month and also in time for our Scope It out 5K race!
Today's workout was one of the famous ladies of CrossFit: Elizabeth
warmup
skill
WOD
Elizabeth
21-15-9
power cleans
ring dips
I did #75 power cleans and ring dips with no bad. Finished 9:35.