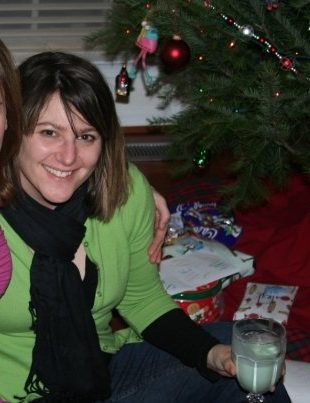 Sometimes you need a reminder of how far you have come to keep your mind from focusing on the recent slip ups.  Look at this pic from 2009. I look bloated and puffy.  This was the start of me getting healthy. I was working out often but didn't change my diet.
I look so different today — better, healthier and happier and that's what counts! It's not the bad week or two I have had nutrition wise — I'm in it for the long haul.
So with that said — I really should have listened to my body this morning. I saw Push Presses on the schedule today and thought — I should skip because my traps are still really sore from the 75 butterfly push ups I did on Saturday. Did I listen? No
Normal warm-up, did some mobility — got into the push press. Second round – I pulled something.  That was it. I can't turn my neck very well. I LAX it all out but had to leave early and it's hurtin'. You really have to listen to the signals your body gives you — and take rest days when you need them. Ugh.
warmup
800m jog
mobility
skill
press
WOD
Push Press
5-5-3-3-3-1-1
75#,85# –dunzo.