Archive for
March 4, 2013
0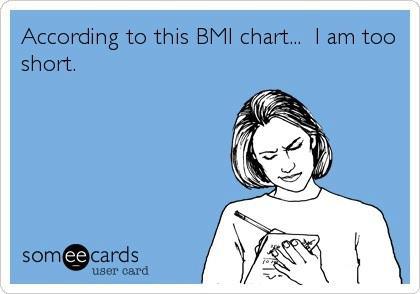 Why do we all look for tricks and gimmicks as a way to lose weight? I have seen many people come and try out CrossFit, fall in love with it –but then fall off the wagon and go back to their old ways –then start looking around again and asking about those medical weight loss programs that have you drink shakes under a doctor's supervision.  Maybe they do work for some, but personally I don't see how that works for anyone long term. Are they going to drink their food long term? How do they assimilate back into their normal lives once the program is over?  I know for some – the program helps you learn to eat post initial stage but seems counter productive to me.
And I know for some – it works but from what I can tell for the vast majority of people, it's a short term solution to an issue that needs constant attention and focus or you end up right where you were before, if not even further in a hole.  It's about controlling your blood sugar/insulin levels, staying away from processed food, and portion control. If you follow that and add in a regular exercise routine that really gets your body moving (I prefer CrossFit) –then you should be good to go.
It's not hard –in theory or to comprehend. To put into place and implement –super hard but that's where you work your mind! Switching to this type of approach is 90% mental — and we ALL struggle with it. I struggle each and every day and some days I give in – but I know that Paleo and CrossFit work for me. It's not about getting older – it's about finding out what works for you based on where you are right now. Whether you are 30, 40, 50 or beyond — you can't eat shit and expect to be in shape. Period.
Also – I wanted to share with you the article that I read back in 2011 that finally convinced me that my son needed to be Gluten Free:  Clues to Gluten Sensitivity.  If you read about how her 4 year old daughter acted before the switch –that was my son all the time! He no longer has horrible stomach aches and constipation and we saw improvement within days of taking him off of Gluten!
Lisa Rayburn felt dizzy, bloated and exhausted. Wynn Avocette suffered migraines and body aches. Stephanie Meade's 4-year-old daughter had constipation and threw temper tantrums.
Some people claim that eating gluten products can cause health problems like body aches and chronic fatigue — and even some behavioral problems in children. WSJ's Melinda Beck talks with Kelsey Hubbard about a new study that sheds light on what may be going on.
All three tested negative for celiac disease, a severe intolerance to gluten, a protein found in wheat and other grains. But after their doctors ruled out other causes, all three adults did their own research and cut gluten—and saw the symptoms subside.
A new study in the journal BMC Medicine may shed some light on why. It shows gluten can set off a distinct reaction in the intestines and the immune system, even in people who don't have celiac disease.
Warmup
400m run
double under practice
Mobility
Skill
WOD
7 RFT (20m CAP)

1 Rope Climb
10 Wall Balls 14#
15 KB Swings 1 Pood
20 Double Unders
DNF: 6 Rounds + 1RC + 10 Wall Balls