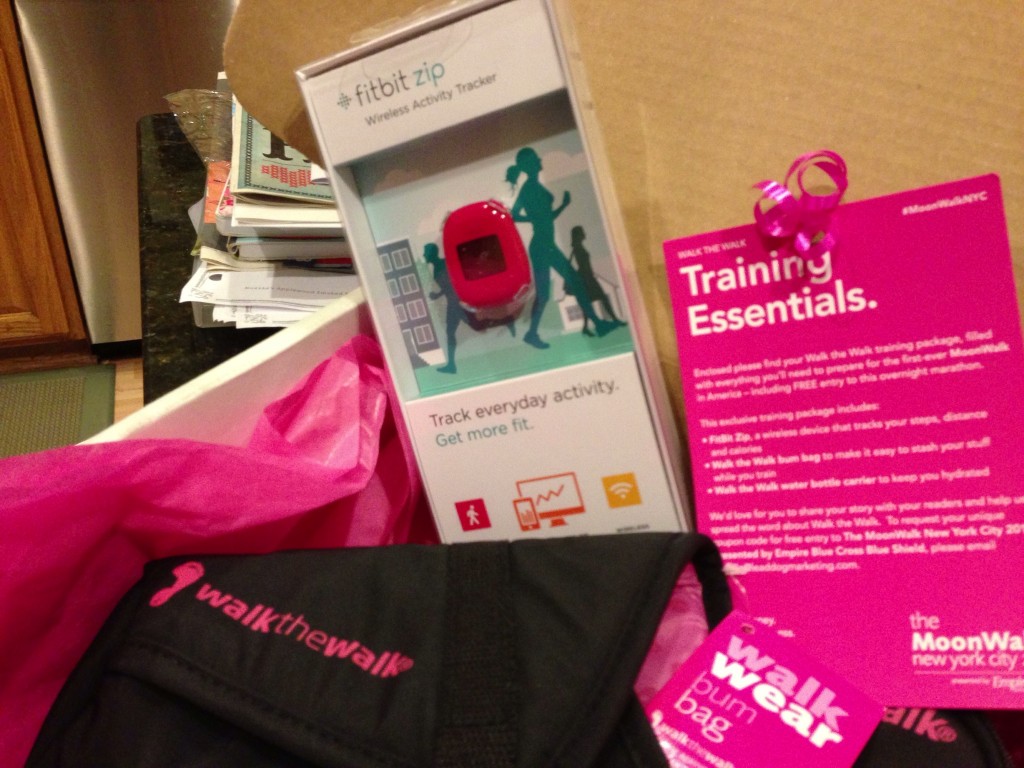 The MoonWalk NYC 2013 
Just received a really cool training essentials kit in the mail today – for a great race in NYC this summer: The MoonWalk NYC 2013 is an overnight marathon to support breast cancer initiatives!
Thousands of strong, athletic, courageous women and men will be power walking a marathon through the streets of New York City, in the middle of the night, wearing decorated bras, in support of breast cancer initiatives.
The MoonWalk NYC 2013 http://www.walkthewalkamerica.com/
You can also visit www.Facebook.com/WalktheWalkWorldwide and follow them on Twitter at @WalktheWalk .
Here's some more info directly from them:
In July 2013, Walk the Walk will bring The MoonWalk marathon from the United Kingdom to America for the first time to raise awareness and funds for breast cancer causes. At 10 p.m., on July 20, 2013, thousands of women and men will Power Walk through the city wearing brightly decorated bras to inspire and encourage others to get fit, have fun, and raise money for breast cancer charities in New York.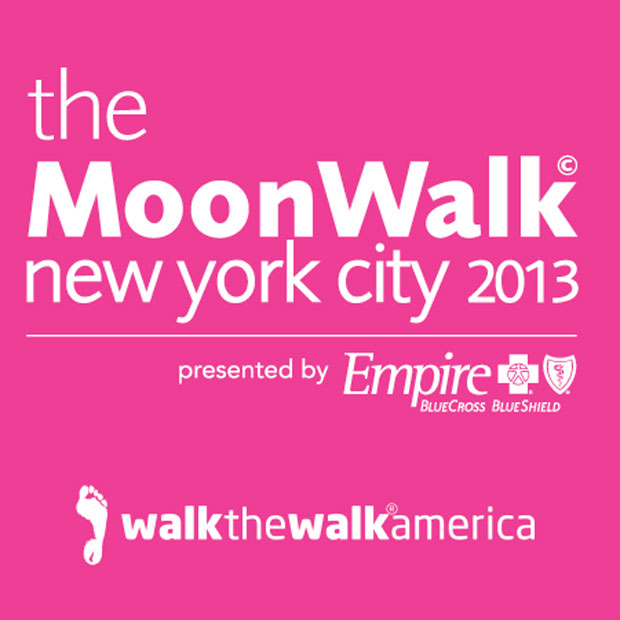 Presented by Empire BlueCross BlueShield, the overnight marathon through New York City will have an estimated 8,000 participants. The MoonWalk will begin with a participant opening ceremony celebration at Randall's Island. Walkers will then depart on an up to 26.2 mile route, which will weave its way through Manhattan past the city's most iconic landmarks, lit up brightly at night. Additionally, there will be a Half Marathon option to ensure that everyone can participate no matter their fitness levels or abilities.
"One in eight women will be diagnosed with breast cancer this year and we have the opportunity to step out in force and visibly demonstrate our commitment to raising the funds needed to help wipe out this potentially life-threatening disease," said Brian Griffin, President and CEO, Empire BlueCross BlueShield. "Almost every one of us has been touched by breast cancer in some way. That's why Empire is so passionate about helping fight this disease through our sponsorship of The Moonwalk." 
The MoonWalk hopes to raise two million dollars in one night, most of which most of which will be granted to Memorial Sloan-Kettering Cancer Center, to help support their Breast Examination Center in Harlem (BECH), one of the first free screening facilities for breast cancer in the country where 80% of the patients are uninsured but guaranteed support and guidance.
If you are in the NYC area, I encourage you to support this great race and cause.  Cancer should not take away any more birthdays!