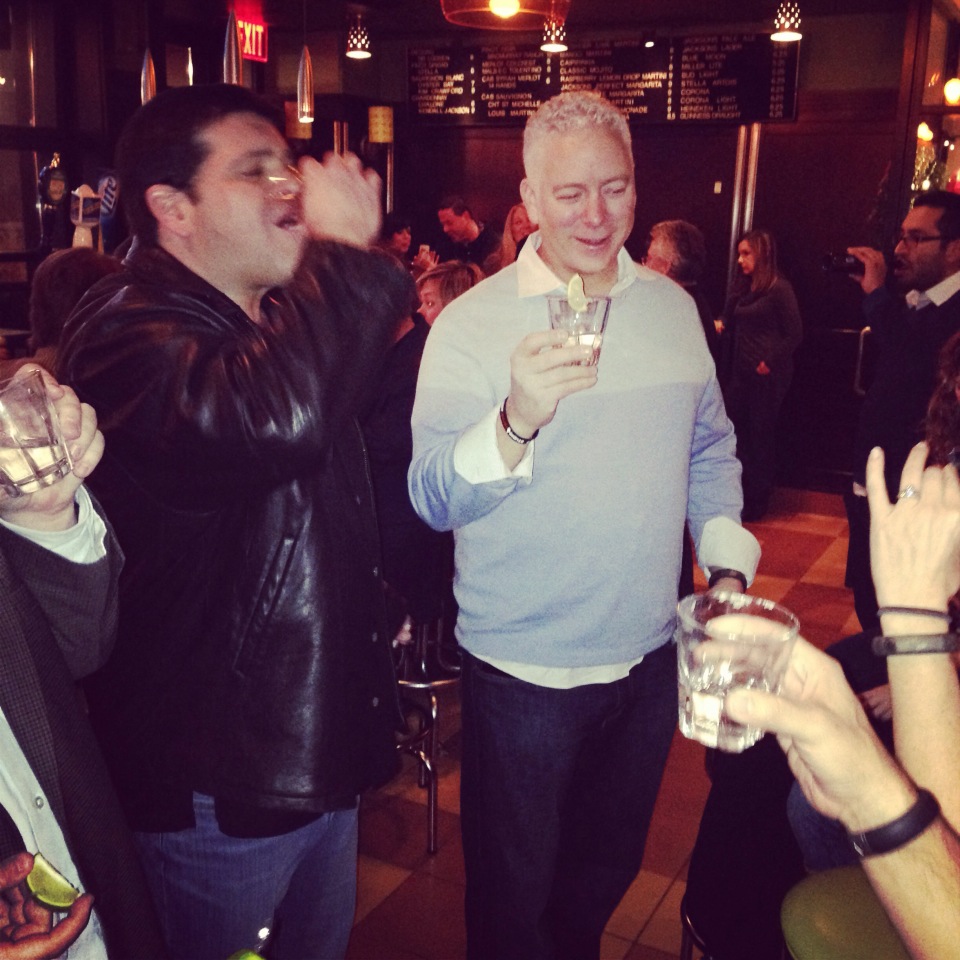 Last night was spent with good friends celebrating Scotty's birthday. We laughed a lot, some drank a lot and got home late – so I went to a later class this morning only to find out I was the only one that showed up. Coach Dan and me – Although I appreciate the attention, it's a lot harder when someone is watching your every mood and pushing you. Don't get me wrong, I need the push but I like having others to take the focus off of me.
If you haven't stopped and realized, we have a new year coming up in the not too distant future – have you asked yourself what you want the new year to look like for you?
6 Questions To Help you Focus For the New Year
What does your bucket list look like for 2014?
Are there things you really want to do –write them down.
What professional goals are you going to go after?
Do you want to find a new job? Start a new career path? Take some training?
What Fitness and Health goals are you going to commit to? 
Are you going to start walking regularly or eating better? Be specific and find things that you actually enjoy and is possible. Don't pick jogging every morning if you hate jogging and mornings. If you do- it's not going to work out –trust me.
What changes in your outlook are you going to make? 
Are you going to try to practice kindness more often? Are you going to focus on someone's intentions, rather than the words that they actually speak?
Who are you going to reconnect with? 
Have you lost touch with someone who once meant a lot to you? Life is too short to let another moment pass you by without reaching out to those people.  The reverse should also be considered as well. There are some toxic people around – make sure you consider bowing out of those relationships.
What are you going to do to get you closer to doing things that make you truly happy? 
This is a big one – you have to work and focus to move forward and progress and it takes forward motion.   It doesn't just happen overnight – so think about what steps you need to take to get you to where you want to be. It can be looking at it day by day or month by month.
You have to have a plan – that's the most important thing to keep in mind.
Kindness Matters
Workout
Strength
Bench 110# 4×8
WOD

1P Wall Balls
Backwards Bear Crawl
Broad Jumps