Friends
0
The past month or so have been odd — my son's friend's father died over the holidays and this week, my coach, Randy, at Highbar had to leave abruptly on Monday – unfortunately his father passed away in his sleep sometime during the night. Life happens and you never know what's next.
I was talking to Randy this morning and he was sharing with me how in the span of a few short days – he is forever changed. He was talking about spiritually. I am not a particularly spiritual person myself,  but when I look back at the time when we found out my husband was sick – weeks/months before, there were things happening in our lives that were setting our family up physically, spiritually and mentally with resources, people and information that we would need on our journey.  I didn't realize it at the time, of course, but there are things that I see clear as day now. Why did those pieces come into play? It is something I still find comfort in – proof that there is some sort of divine plan in play. Things will be ok and what happens is meant to happen and meant to be. Good or bad – we should learn from it, become better for it, and live our lives with the lessons in practice.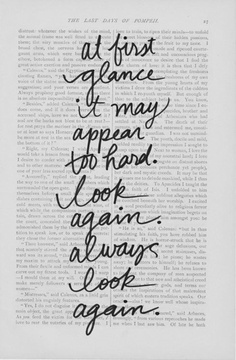 I think it has helped me recently with the change in my career and changing CrossFit gyms this past spring.  Continuing to tell myself that things happen for a reason and I will indeed be OK. If things I am doing cause me a lot of struggle – I need to take a look and evaluate it. Maybe I am supposed to struggle and learn – maybe it's just the wrong path for me. Always look again…
My daughter Hannah gets this whole concept — and I love when she reminds me how much happier I am after a big change. It's a gift that kids have — we seem to lose it growing up — to see things as they really are. No filter to cloud it up. It is what it is to them -no interpretation, no bias.
Workout
Rest Day!
 Music to Your Ears
I've been listening to this mushy song by John Legend lately. You can tell whomever he wrote it for –is loved.