Holidays
0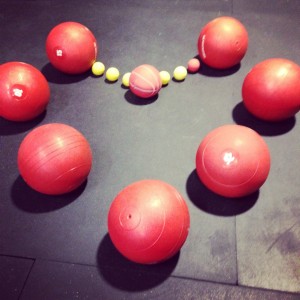 Happy Valentine's Day to everyone out there. It doesn't matter what kind of Love you have in your life— as long as you have Love. It's mushy but true.  I am lucky to have the Silver Fox in my life – who loves me at my worst and at my best. This is the 19th year we are together for Valentine's Day. And during those years, it hasn't all been hearts and flowers but I wouldn't want to be with anyone else.  Marriage is work -plain and simple and it has peaks and valleys. Being with someone for a long time means they get on your nerves regularly but in your heart – you can't imagine your life with anyone else, nor would you want to. I am not one of those people who expects a trail of rose petals at the door when I come home – even on Valentine's Day. I just think treating one another with respect and having a real affection for your partner is key. Scotty makes me laugh, makes me feel special, feel cherished and wanted. And he lets me be me. I thank the stars above for bringing him into my life. Together, we have created a wonderful life, with awesome kids and try to be good people each and every day. What more can someone ask for when it really comes down to it?
I was thinking about how it has been about five months since my job situation changed — I didn't realize that at the time it was going to be for the better but I sure do now. I was reminded about how toxic my previous situation was this week during a meeting I was attending for one of my clients.
I was asked to attend a meeting about the progress the team has made with social media marketing with the CEO of the company. The SVP that I work with asked me to attend because she said that he would love my energy and knowledge. When I arrived, the group was waiting outside the meeting room. I knew everyone but this one guy. We all walked in and the guy introduced himself to me, "Hi, I'm so and so", shook my hand and sat down. We were waiting on a few people — I assumed the CEO was one of them. The CMO arrived -I have met him before and we began. It occurred to me that the one guy who introduced himself WAS the CEO of the company. Totally didn't get that until we were underway. During the meeting, he asked a lot of questions about what we are doing and why- but it was all in the vain of him understanding the purpose and the benefit. Not once was it to question our knowledge or decisions. The meeting flowed well and the team allowed me to go through most of it. The reason it was such a reminder to me about how bad that other company had become was because meetings NEVER were like that there.
To even get to meet with our CMO was rare – reserved for a few — Forget about the CEO. You were not trusted to be in the room with him unless it was a large crowd and he was reading from a prepared speech. The CMO was always late — ALWAYS and there was a pecking order. Everyone was there to prove they knew more than the person next to them. The CMO questioned every decision, every action &  not from a place of her trying to understand but because in her mind – she knew more than you and didn't trust that you could make a decision. Many times -whatever progress or decision you made was reversed or changed at the drop of a hat.  The whole culture was cover your ass all the time. New people were brought in – many times they were consultants – and they were automatically given more credence than you, even if you had been there for years and they had no background in the industry.  You could fall on a sword for a decision, but if the consultant disagreed or wanted it different – it was made to be.
People were not nice to each other — you could be the nicest person in the world, but in that culture and workplace, you could easily change up to be the biggest ass in the room. Imagine being questioned about every move, not empowered to do a job you are responsible for, have no inspiration or true leadership, be disrespected day in and out, and not trusted. It's not hard to understand how it is toxic. But just like any abusive, unhealthy relationship that endures – you start to think that's normal and it's only when you are away from it and see what healthy can look like – it becomes clear how bad it was.
It's just another affirmation of the path I am heading now…
Read This!
Watch This
Now this guy gets it — let's reevaluate our values people!  Gay people are a part of our world – I tell my kids, if one person loves another person – no matter girl or boy- how can that be bad? Love is a great thing – no matter who loves who.
Dallas sportscaster's shocking response to Michael Sam coming out as gay
Get Inspired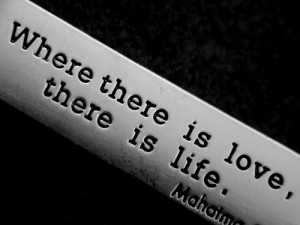 Workout
Strength
WOD
4 Rounds
Box Jumps
Burpees
–rest–
50 wall balls