Media/Internet
1
I was reading an interview with George Clooney in Esquire magazine this weekend and he said something that has stayed with me about how media and the Internet have exploded into our lives – changing it for the good and some of it for the bad.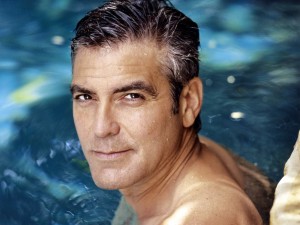 The president came here and there were some people who wanted to meet him. And the president and I are talking to them and they're holding their smartphone cameras up like this. And I'm holding my hand out trying to shake their hand, and they're like, 'Smile.' And I said to the president, I said, 'You know, the oddest thing about what's happening right now is that we've stopped living our lives and we're just recording them.' "
I realize that I don't know Mr Clooney, but he seems like a pretty level headed guy and hasn't let fame completely cloud his perspective. He reminds me of the days before the Internet – things seemed simpler and there wasn't so much noise in everyone's life. And damn, he's great to look at.
I am probably more guilty of recording my life than many because of what I do for a living…but lately I have been trying to actually live in the moment – not rush to take a picture or document the moment.  Yes, it's awesome to have pics but it's more important to live with and create the memories with people you care about.
Recommended Reading
"if you are facing a period of overconsumption and inactivity" — also known as the holidays — "a daily bout of exercise will prevent many of the negative changes, at least in the short term," 
Kindness Matters
Giving Tuesday  What is #GivingTuesday?  We have a day for giving thanks. We have two for getting deals. This year help us create #GivingTuesday. A new day for giving back.  On Tuesday December 3, 2013, global charities, families, businesses, community centers, students and more will come together to create #GivingTuesday.
RIP Strongman Mike Jenkins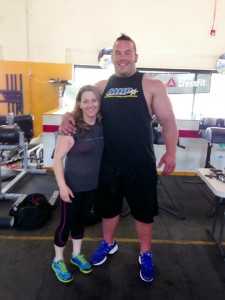 Last week, strongman Mike Jenkins died in his sleep. I met Mike at the Strongman Trainer's course this past spring. He was an imposing figure–but so nice and gentle. I really enjoyed getting to talk to him and learning from his experience.
Although I only met him that one time – I remember how kind and remarkable he was. My thoughts go out to his family as they learn to move on with their new normal.