Parenting/Family
1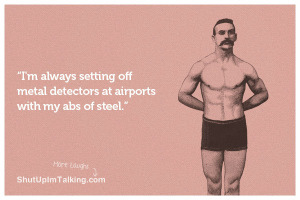 My company held a health and wellness fair yesterday and offered free 10 minute massages- a regular seated massage and also a shiatsu. I opted for both because a free massage is a good massage in my book. The regular seated massage didn't do much for me- the women did not go hard enough for me to feel any benefit even after I asked her too. So while I am not going to complain about someone rubbing my back – it wasn't the most fulfilling 10 mins of my life. But the shiatsu massage was amazing! I didn't really know what a shiatsu massage was beforehand but I am sold on it.  According to Google:
It's a form of therapeutic massage in which pressure is applied with the thumbs and palms to those areas of the body used in acupuncture. Also called acupressure. Shiatsu, a Japanese form of acupressure involving finger pressure at specific points on the body, mainly for the purpose of balancing energy in the body.
As the massage therapist worked her magic, she told me how smart I was to do strength training. My bones will be strong and carry me for a while. Which brings me to why I chose
Today's reason to exercise: to help strengthen bones and reduce the risk of osteoporosis.
And while osteoporosis is mostly talked about in relation to pre-menopausal women – we need to pay attention to men and children as well.  And the fact is osteoporosis is affecting women younger and younger...
200 million women worldwide have osteoporosis; 10 million live in the United States. (1)
80 percent of Americans with osteoporosis are women. (3)
A woman's risk of breaking a hip due to osteoporosis is as high as her combined risk of developing breast, uterine, and ovarian cancer. (3)
Be Inspired