Reviews
2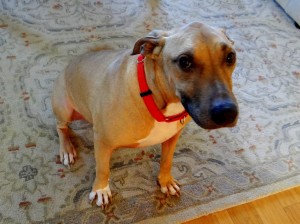 I am in the process of considering rescuing a dog — I don't really want a puppy, dealing with the dreaded puppy stage. I know they are cute and all but I would rather skip that part and find a two-three year old doggy in need of a good home.
Did you know that according to the American Pet Products Association, 164 million Americans owned dogs in 2012? That's a lot of dogs!!
Here are some other interesting facts about dog ownership in the US that I didn't know:
83.3 million – Number of owned dogs
47% – of households own at least one dog
70% – of owners have one dog
20% – of owners have two dogs
10% – of owners have three or more dogs
1.47 – the average number of owned dogs per household
20% – of owned dogs were adopted from animal shelters
What Do You Feed Your Dog?
All of this info got me thinking about what people feed their beloved best friends. I can only imagine what's in the regular dog food you get at the store -and I know a ton of friends who have dogs with allergies. It has to be something related to what we are feeding them…
We should be feeding our dogs a healthy, natural diet, just like we should eat! So, when Wellness Pet Food reached out to me asking if I would highlight their dog food, I agreed because I think we all should be eating healthier, including our pets. Their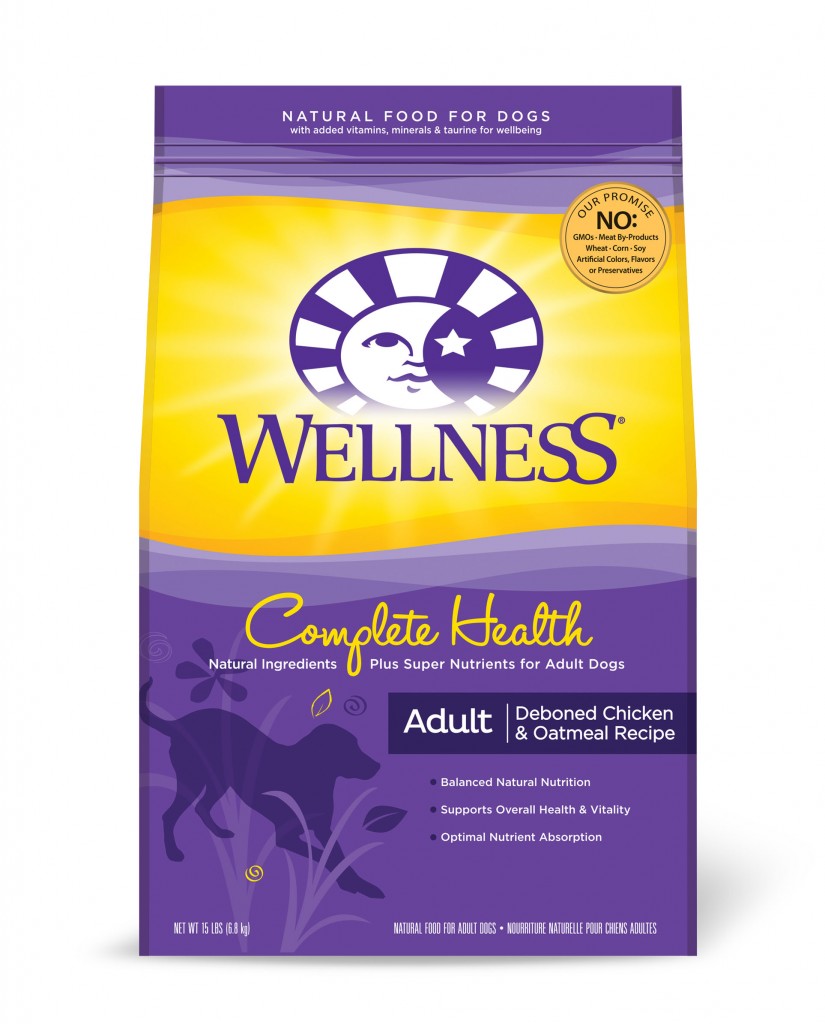 recipes do not include added artificial colors, flavors or ingredients. Sounds a lot like how I recommend eating!
While Wellness might not be as widely-known as some of the more mainstream brands of dog food, their devotion to quality and natural, high-quality ingredients makes their food safe, wholesome and beneficial to pets' health and well being.
Are you curious about how Wellness Dog Food compares to what you are currently buying for your dog?  Visit their "Check Your Bag" website, where you can compare their natural dog food to some competitors who claim to be natural.
Curious to give it a try? Connect with their free online program, Naturally Well Pet Community, to get savings offers, fun contests and helpful tips about keeping your pets happy and healthy.
And follow them on Facebook and Twitter (use hashtags #naturaldogfood, #checkyourbag or #wellness or #lovemydog) to find out even more info about their devotion to keeping pets happy and healthy.
Benefits of Wellness® Complete Health® Pet Food
Live Active Probiotics – Added after the cooking process to promote a healthy intestinal tract and overall digestive health at guaranteed levels

Omega 3 & 6 Mix – Offering guaranteed levels of essential fatty acids for cellular function and healthy skin

Essential Vitamins & Minerals – Designed for cellular health, immunity and disease resistance

Fruit & Veggie Antioxidants – A proactive step in improving your pet's nutrition

Rigorous Safety Testing – A Quality Assurance program that maintains strict standards for food safety

Excellent Nutritional Standards – Every batch of dry food is tested throughout the entire manufacturing process, from its basic ingredients to the finished products
Here is a store locator to help you find out which stores near you carry Wellness Pet Food and/or where you can buy it online.
We love our pets as if they were our children, so it's hard to understand why anyone would cheap out and buy processed-who-knows-what for them to eat. Let me know what your dog thinks of Wellness Pet Food after they try it…
Disclosure: Compensation was provided by Wellness Complete Health Pet Food for this post. Any opinions expressed are completely my own based on my experience.