1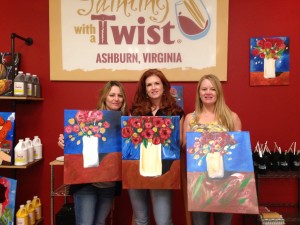 When was the last time you actually spent time creating something? For me, it had been a very long while. This weekend I met up with a few of my girlfriends and we attended a painting class at Painting with a Twist.  The idea is you get a group of friends together and get a step-by-step instruction with an experienced local artist. Everyone paints the same painting -but what I loved about the result was each of our masterpieces was completely different. We all see things differently.
When I finished my painting, I was filled with such a sense of pride and when I walked in the door at home, my son didn't believe I actually painted it! And I keep sharing pics of it to my friends because –well I think it's so awesome and I DID IT!  It also got me thinking about things we can all do to feed our souls, make us happier and satisfy our desire to see something through.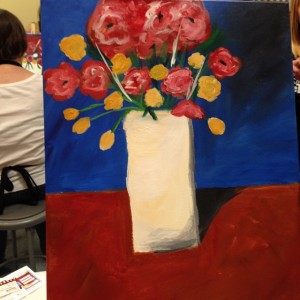 According to 50 Things You Can Do To Improve Your Self-Esteem, doing something creative can help improve your self esteem and can help improve depression.  What I realized as well is that most of us don't make anything regularly. We buy and consume. The moral of the message is get out there and make something -Paint, design landscaping, craft, knit, sketch, sew, build- if you want to feel better!
Read This
Be Inspired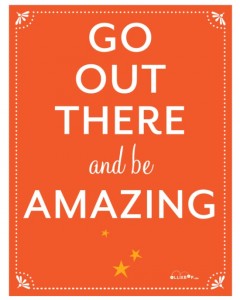 Workout
Saturday:
CrossFit Sterling workout
Boxing
Sunday: