Posts tagged
jimmys
0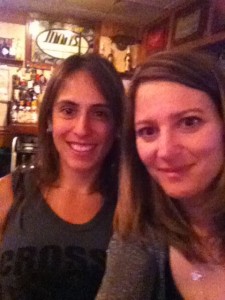 I had already decided that today was going to be a forced Rest Day – even though a part of me totally wanted to challenge myself with the workout today. But I got home late and had a great night last night — headed to Jimmy's in Herndon to guest bartend and hang out with our fellow athletes to raise money for the Wounded Warrior Project. We raised $600 selling raffle tickets for tshirts, memberships and talking about the great cause. A great time and great group of people.
This morning, ESPN sports center was on the tv and they showed a clip of Football players training waiting for the lockout to run its course. The players were doing exactly the same training we do at CrossFit. Med balls being thrown to the ground (woodchops), ropes being waved, running ladders, pulling sleds (although they were pulling the big tires).  Think about it – I am doing the same training that professional Football players are doing – how cool is that? Am I ready for the NFL — hell no.
So – not everything is coming up roses. The last 2 days I have totally been slipping in my focused Paleo eating and I can feel it. I have eaten pure junk food, which is totally not like me. I'm not sure if its all the stress that I have been under or what — but eating MM's out of the bag is not a good thing after all the work I have done. I am not going to beat myself up about it. It happens, acknowledge it, and get back on track.
Tomorrow, I am helping oute at YouthFest 2011 at the Brambleton Town Center 3p-7p in Ashburn VA . The event features local youth bands and performers, attractions, interactive exhibits, food and more. Created and run by teens. The CFI folks want to promote their CrossFit Impavidus KIDS/TEENs program and will be holding an interactive demo at 4P. Should be fun to talk about CrossFit and meet some local teens!
0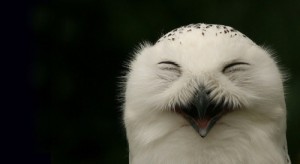 We met Kelly again today at CrossFit. She is one of those mean ladies that are considered benchmarks. I woke up with a sore throat and tired and should have listened to my body more but I love the challenge of doing these benchmarks — so I went. It was tougher than I expected. I usually am absolutely fine pushing through to finish — but after round 2, my internal voice was like quit, leave, stop.  But I didn't. It totally confirmed to me that tomorrow is a rest day.  Even I need to be reminded to not burn out.
Tonight my box, CrossFit Impavidus is hosting a Happy Hour at Jimmy's in Herndon to benefit the Wounded Warrior.  I have said this before but this is really one of the things I love about CrossFit. Community is a very important part of it all — getting together, having fun and also helping others.  Doing stuff like that helps with your workouts at the box — the support and connections you make. I never got that with my Gold's membership.
Warmup
800m run
10 squats
10 Pass thrus
10 Whirly Birds
10 Handstands (try to touch your shoulder with one arm, shifting your weight)
Skill
Muscle Ups AGAIN!
WOD
Kelly
5 rounds for time of:
Run 400 meters
30 box jump
30 Wall ball shots
time: 32:22