Posts tagged
mother
0
What a wonderful tribute to her mother — and you can also tell how Elizabeth Edwards was able to prepare her kids for her passing. She dealt with it being honest, sincere and straight forward. Watch this and you can hear in her daughter's voice how much she loved her children and family — I have a new found respect for Mrs Edwards.
Visit msnbc.com for breaking news, world news, and news about the economy
0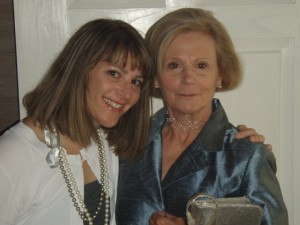 HAPPY MOTHER'S DAY to all the Moms and those that do the job without the title! Now a days there are so many definitions of what a Mother is – so they should get to enjoy the day too!
This is a pic of my mom and I at my brother's wedding last August in Carmel, CA.  My mom is an amazing lady and I am lucky to have her in my life.
Right now Scott is making me pumpkin pancakes! Life for me is good – Enjoy your day – do something that makes you happy!