Posts tagged
rip
0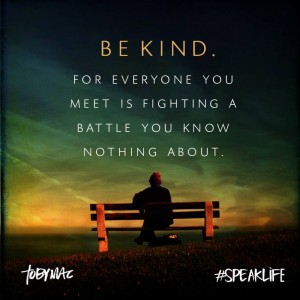 Robin Williams was a big part of all of our lives — his movies are classics that we all relate to and remember which is why many of us are feeling this loss deeply. What I have learned over the years is depression threads its way into every atom of your being and can lay dormant for many years.  Life goes on, great things happen to you and then something will trigger it and a downward spiral starts. There are chances to catch it before it drags you too far down. But sometimes, it can come on suddenly, without warning and it's powerful. So powerful that you can't grab hold and pull yourself back up.  
A few years ago, I read Rick Springfield's autobiography Late, Late at Night. It is an honest account of his own battle with depression – referring to it as "Mr. D". He still battles it as it creeps back into his life when he least expects it and has crippled him and brought him to the brink of wanting to die many times over the course of his life.  If you get a chance to read it, do. It's an eye opener about what lies underneath some of the public celebrities we all know and admire.
My heart is heavy today as I think about how Mr. Williams must have felt yesterday as his Mr. D took charge – and took his life. Depression is not something to be hide. It is not a sign of weakness. It is a very real state that can lead its sufferers feeling powerless.
Get Help. Talk to someone. Be Open to the different treatments. Be a friend. Be Kind and offer a shoulder to lean on.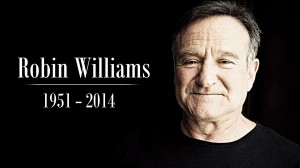 0
Today is my rest day — I have workouts planned for the rest of the week including a 5K in DC the Chris4Life Scope It Out 5K for Colon Cancer Awareness! It's my first race of the season so I am pretty excited! It's not too late to join me or donate to the cause under Team Ashburn CrossFit Impavidus!
Thanks to those that have already committed to run and/or have donated to the cause!
I woke up this morning to hear Rapper Nate Dogg died. Very sad and another reminder how short life can be. I call my son Nate Dogg all the time in homage to the original.
0
LaLanne story was remarkable and unique
I just heard about Jack Lalanne dying at age 96. What an amazing man and role model for us all and what he taught are lessons that are still applicable in today's world —
It is often said that if you eat well and get lots of exercise then you have the possibility of living a long life.

I have been trying to test that theory, but in the case of Jack LaLanne it seemed to hold true.

That is until this statement appeared on the blog section of his website:

"Yesterday we lost a dear friend, a devoted husband, a loving father, a true hero to us all."

LaLanne, who was known as a renowned fitness expert as well as speaker and author, but was best known by us for his television program back in the day, passed away Sunday at his California home due to complications from Pneumonia.