Posts tagged
sales
0
This is great exposure for me and the company I work for – K12, Inc and the out of the box thinking we did to create a successful community for our online school families using their software. Register and Attend if you can – Thursday, December 9, 2010!
Drive Customer Retention with Social Marketing.
Learn real-life online community strategies for proactively engaging customers, to boost satisfaction and loyalty.
Increase customer retention with social business:
The choice between business as usual, and social business, was clear for K12 Inc. K12, a leading online curriculum provider with thousands of teachers and tens of thousands of students, chose social business to proactively engage with customers to resolve issues, increase satisfaction, and drive loyalty through a connected, educated community. Rather than trying to rely solely on consumer social tools like Facebook, the company built a community to foster an engaged, loyal customer base and drive sustainable competitive advantage.
When you attend, you'll hear the insights and best practices that K12 learned when implementing their social business strategy, such as:
Leveraging social marketing tools to drive customer retention
Engaging proactively with customers to boost satisfaction and gather feedback
Driving viral adoption, not just among students, but also a less socially-savvy demographic — their parents
Thursday, December 9, 2010
10:00 AM Pacific / 1:00 PM Eastern
1
Since Friday's tend to be my rest day, I am going to focus on more fashion/health/beauty related topics to end the work week for you all… Although truth be told, I am planning on getting on the elliptical tonite since our family is headed down south this weekend to visit some friends in Richmond.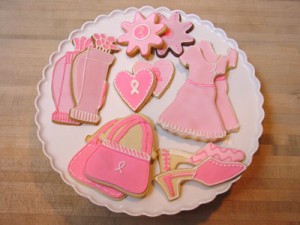 As I have mentioned before, living a healthy and fit life is not only about exercise and diet. It's about knowledge, philanthropy, finding your passion and looking your best.  So I hope you will find inspiration in many things that I highlight on here! I love fashion and beauty related information and love it even more  now that I get to indulge in more shopping!  I am continually  inspired by my friends' sense of fashion, other fashion bloggers, and of course living in general.  Many of my favorite sites out there are listed in my blogroll.
News and Information
Personal Health – Healthy Aging, With Nary a Supplement – NYTimes.com.
Each year millions of people fall prey to false promises that this, that or the other formula or fortified food can protect their hearts, prevent cancer, improve memory, strengthen their bones, uncreak their joints, build their muscles, even enable them to burn extra calories without moving.

The desire to achieve a healthy old age is laudable indeed, and will be even more so in the future. According to a projection of the century-long rise in life expectancy published in The Lancet in October, more than half the children born since 2000 in wealthy countries can expect to celebrate their 100th birthday.
Sales and Good Deals
Sample/Private Sale Sites like Gilt, Rue La La, One Kings Lane, Ideeli and HauteLook. are on the Web and can offer great deals on designer goods.
Shop it to Me: Shop It To Me Apparel, proactively sends you clothing that matches your size and brand preferences as soon as it goes on sale. Shop It To Me Running allows you to find out when your favorite running shoe models and running gear go on sale. I love getting that Friday email that lists all the stores and brands that I love and where I can get the goods at the best deals.
These few are from: College Fashion.net

Barnes & Noble is having a Shipping Extravaganza – this weekend only, get free shipping on orders over $10 automatically! Offer ends on 2/21.

Macy's Online Sale & Clearance Event is going on right now – save 20-80% on your purchases from now through 2/21!

ULTA Beauty will give you a free 15-piece set (and $88 value) with any $17.50 purchase of ULTA Cosmetics, ULTA, Minerals, ULTA Implements, or ULTA Beauty Tools. Promotion is good through 2/20.